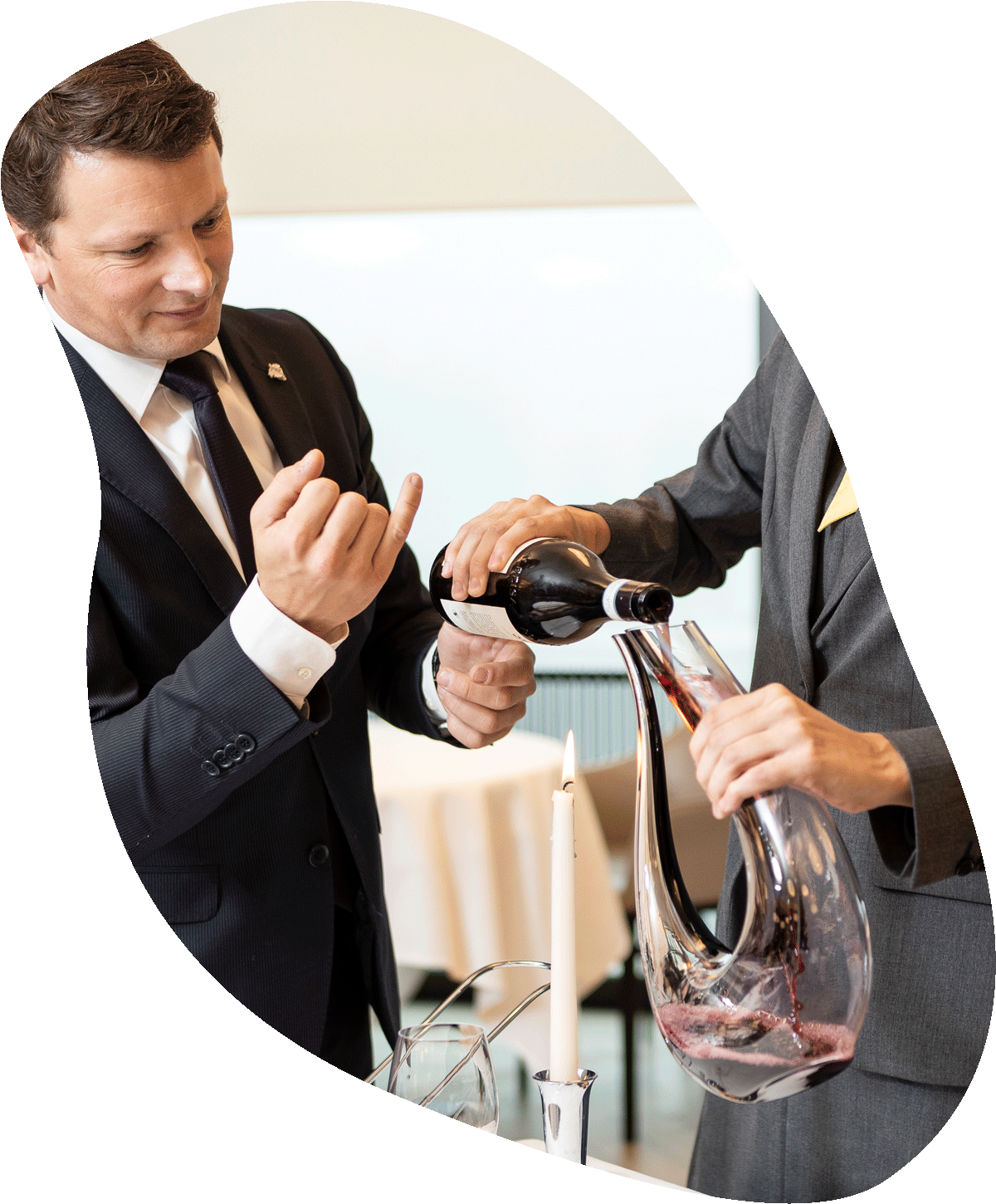 Fine wine
Our wine cellar wall is certainly a beauty but what makes it truly exceptional is the wine it holds. Our Head Sommeliers, Samuel Boissy's and Thomas Fefins's careful selection includes wines famous the world over as well as a number of lesser known gems.
Samuel and Thomas speak of their roles as Head Sommeliers and teachers in terms of understanding and guidance. They always keep their students in mind when choosing new wines for our cellar, placing importance on reasonable prices so that tasting, comparing and learning about different wines are a pleasure accessible to all.
So sit down, relax and enjoy one of your old favorites or let Samuel and Thomas offer a journey around the world, travel to Japan to discover a Koshu of Hishiyama, come back to Switzerland and enjoy a Chasselas of Lavaux, compare a Chardonnay of Napa Valley (USA) with a Chardonnay of Bourgogne (France) or a Cornalin of Valais (Switzerland) versus a Agiorgitiko of Nemea (Greece)... their similarities are striking in spite of such diversity in provenance. All these terroirs offer a magnificent diversity of aroma, taste and style.