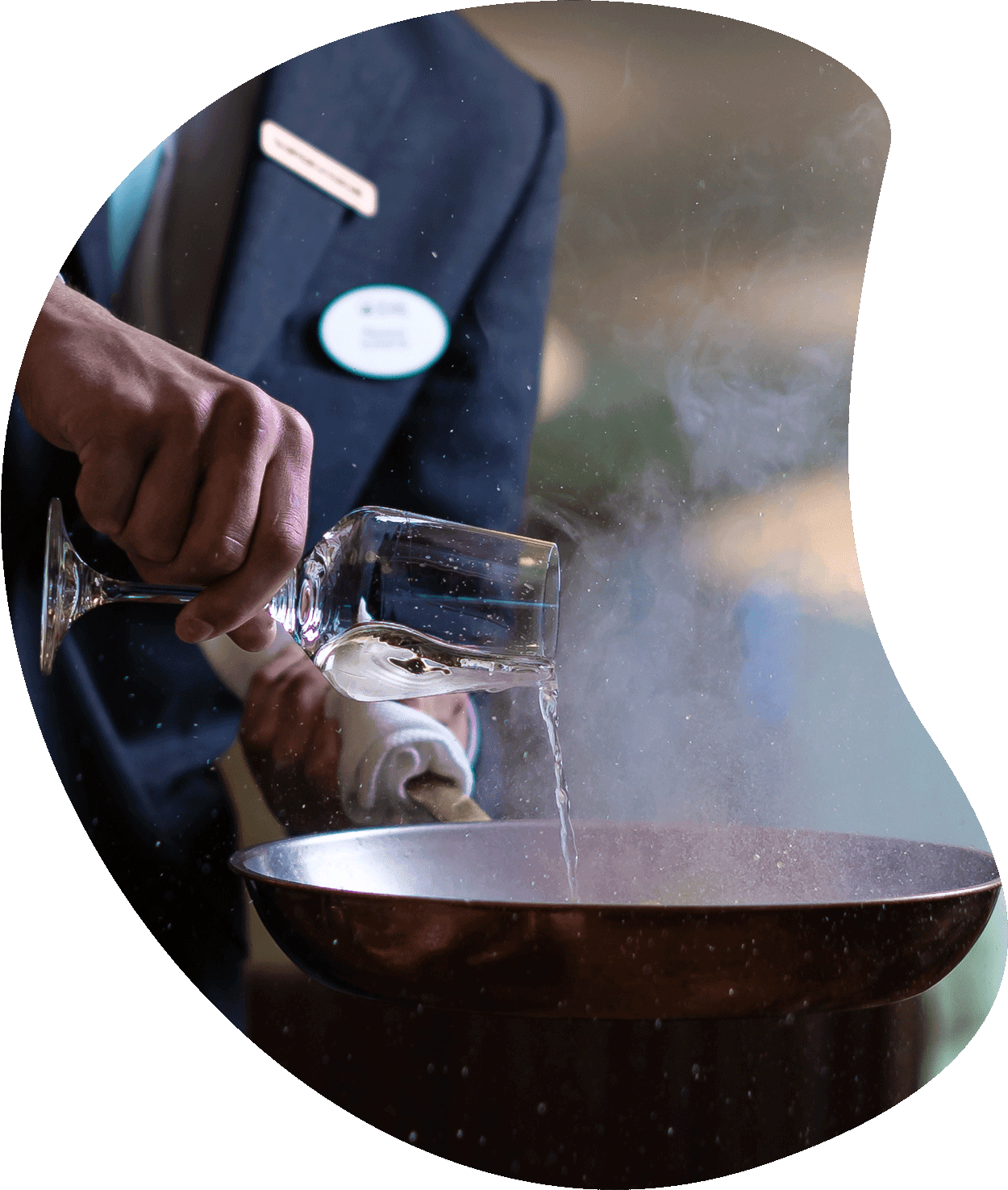 The beauty
of imperfection
The beauty of imperfection is on show at the Berceau des Sens. Here, students and chefs transform every lesson and misstep into gastronomic masterpieces.

Under the kind guidance of our experts, students navigate autonomously, learning essential skills to excel in the art of hospitality.

Nestled in the heart of the EHL Hospitality Business School in Lausanne, the Berceau des Sens is more than a Michelin-starred restaurant. It is a living theatre of learning and creativity, where every gesture is a celebration of excellence and an unforgettable customer experience.

Welcome to a unique culinary journey, brilliantly orchestrated by our Chef Lucrèce Lacchio.

Le Berceau des Sens, Michelin-starred educational restaurant.