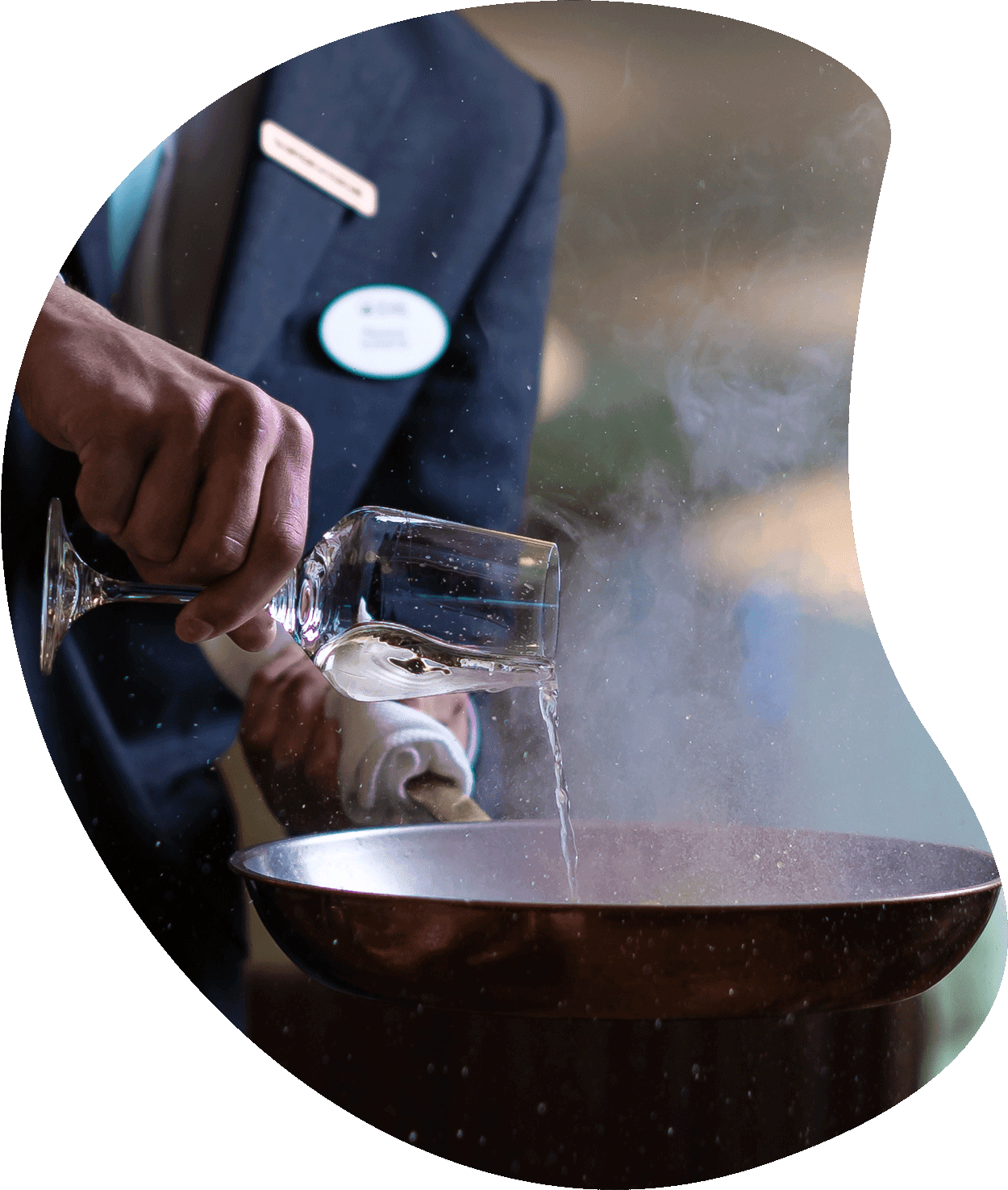 The beauty
of imperfection
Never before have imperfection and perfection been so linked in one place.
Take part in this exchange, this adventure of life, crazy and unexpected.
A reflection of courage and discovery in the hands of our students.
For each rose in bloom, there is at least one thorn.
For every student on duty, there is a lesson learned.
This imperfection that allows freedom, curiosity and countless surprises.
It is not a weakness, but a triumphant and brave journey.
Watch them make mistakes, forget, spill.
See progress, talent blossom.
See challenges, creativity that improves.
See boldness and bravery.
An imperfect yet beautiful ballet of students and chef,
culminating in a perfect experience for your senses.

Berceau des Sens, Michelin-starred teaching restaurant.